Advice for the Toxic Manager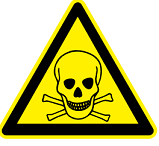 Over the years starting when I was a Partner in charge of Management Advisory Services at an Automotive CPA firm in Los Angeles, I have met many toxic owners and managers of car dealerships. They weren't toxic to me so much as their employees. The car business seems to attract these folks because relatively untrained and uneducated owners and managers of car dealerships will hire them. I have had to gently counsel these folks over the years and my advice is always very similar:
"If you have hired and fired hundreds of people over the last few years the problem isn't the employees, its you. Get some training. Try Dale Carnegie Training or anything."
In other words if you have these problems it is an indicator you may be short on interpersonal skills. The toxic manager can have many characteristics. Here are a few:
Ridiculing or insinuating an employee is stupid or beyond hope in some way. Especially bad in front of others.
Dismissing employee's suggestions out of hand acting as if they couldn't possibly have the best interest of the dealership in mind.
Pressuring employees for better performance; acting as if all employees are mooches and need constant whipping to get one's money's worth.
Criticizing an employee's performance at their job when they were covering a more important function (selling or customer service) because another toxic manager couldn't.
There's more. Call me and we can talk about it some more.