Selling Cars Online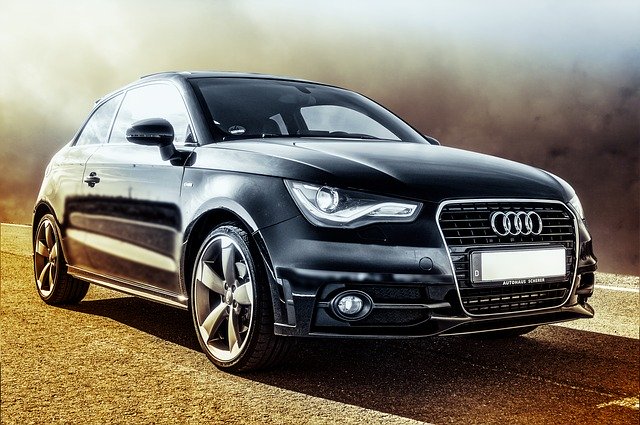 "There is a lot of talk about selling cars on the internet. Some believe this is the future. I believe that what customers value most from these online retailers is something else, not the online sales experience."
Dealerships are awesome places.
In general, dealerships are wonderful facilities designed to make the car purchasing and servicing experience the best it can be. There are showrooms that show one to ten cars in an environment that is amenable, safe, well-light and usually low-key. Hopefully folks can crawl through the models on display while a nearby salesperson can note the features they like or don't like and informally complete the interview process. Everybody wins! You don't get that experience online. Not even close.
So if the facilities are nice and, assuming the employees are nice, then why not buy at the dealership? There are many explanations offered as an answer to this question including:
There is too much pressure! The thinking here is that if the customer buys online, there is no pressure. That may or may not be true. Have you ever talked with a seasoned boiler room salesperson? They are great at getting you to say yes, usually with pressure.


It takes too long! It does take too long to buy a car at some dealerships, but buying a car is an important decision. We professionals want the customer to go through the sales process to make sure they purchase the right car for their needs. That sounds good but what is really going on is that we don't want the customer to leave and "think about" his purchase. "Be backs" cost us business almost always. So the customer objecting to the length of time it takes to purchase a car is really saying "Why rush the purchase experience? I'll be back."


They are not sure they want to buy a car. They are "just looking." We have been trained to ask questions during the interview process to get them saying "YES." The last question is "If I can find the right car for you that fits your budget would you buy today? If they say "Yes" then its off to the races. If they say "no, not today" we answer their questions, show them cars, take their information and follow up until they buy or die.


They don't trust the dealer to give them a good deal. Part of this is because they are not given a chance to compare prices between dealers. We hit them with price and they will either negotiate, buy or promise to be back. Those are the choices.
Does any of this change with buying online?
My premise is that dealerships are specifically designed to be the best place to buy a car. Let's capitalize on this fact and make some changes to our processes to insure that these online retailers don't succeed. This does not mean we need to follow these new competitors in the way they sell cars. We do not need to sell cars online, but to remain competitive we must eliminate those advantages online sellers have in drawing customers.
Bill Nash, the CEO of CarMax believes strongly that CarMax should pursue an "omni-channel" approach to selling used cars. Those many channels include buying "a car completely from home, in-store, or through a seamlessly integrated combination of online and in-store experiences". This makes sense to me, to maximize their sales and, given their 163 physical locations, they have the budget to make it happen any way the customer wants.
I prefer that we focus on improving the dealership experience. Sure, we can sell cars online as well, but let's be the best at selling cars in-store and change those aspects of our processes that drive people to purchase cars online which is, in my opinion, sub-optimal for the customer.
CarMax is quite a success story. In fiscal year 2019 they averaged over $2,100 gross profit per vehicle retailed and slightly under $1,000 gross profit per vehicle wholesaled. We should bring back the importance of the dealership while adopting some of CarMax's strategies. Here are some areas I believe we need to work on to compete effectively with online retailers:
Let's allow folks to sell their car to us in a algorithmic way. CarMax has developed a successful algorithm and we can too. Many of us "buy off the street" now, but our processes may not be formalized or promoted. I suggest this is not because we need inventory (and we always do), but rather to become the full service automobile dealership. We should setup a kiosk on the showroom floor that let's folks enter in their vehicle's information and get a quote. We must resist having our Used Car Manager try and rip every car brought in by a customer. If you have an auction in town even better, you can take every car purchased via the algorithm straight-away to the sale and make a grand if you want. The point is, offer the service and promote it so your market is keenly aware.


Let's use objective algorithms to price all of our used cars. Let's get the word out that our prices are competitive and need no adjustment or haggling to get a great deal. Let's also train our salespeople to not come off the price. I'm not saying don't haggle if necessary, but let's act as if that practice is no longer necessary to give the customer a great deal. We can start by keeping the right data to analyze the potential impact of such a policy change and understand how to minimize it.


Let's make shopping for a car an enjoyable, non-adversarial experience. Buying a car at CarMax may be a relatively pleasant experience but I am sure it can be improved upon. Let's hire more sales staff and pay base salary to our salespeople to compensate. Read my post on compensation plans and modify your salesperson's compensation plan to be paid for effort in terms of prospecting, training and follow-up.


Let's make our pricing as transparent as possible. Let's have the technology so the customer can compare vehicles from any website, not just ours, at home and in the showroom. This means we will have to become experts at sourcing vehicles so our vehicles always win every comparison. Let's also have the technology to compare trade-in values for our customer. We should try to gather our competitor's trade-in offer on all trades and purchases if possible and see how we are stacking up to other experts in the market.


The most significant advantage online sellers have is that they offer a reasonable return policy on used vehicles sold. In my opinion, consumers find a tremendous amount of value in having a 7-Day return policy like the ones offered by CarMax, Carvana and Vroom. Let's offer a 7 day, no-questions-asked return policy. It will mean we need to get better at reconditioning, selecting the right car for the customer, and controlling the sales process. If CarMax can do it, so can we, and chances are we can do it better.
Conclusion
Selling cars online is not as important as one would think, but keeping online retailers from multiple competitive advantages is extremely important. It is critical that we eliminate practices that are driving our customers to online retailers and/or CarMax. This means looking at all your sales processes from the customer's perspective and fixing those areas that are driving them away. In addition, collecting the right data, doing the proper analyses and building the right algorithms are critical as well.
Call me (702 498 8777) to discuss improving your competitive advantage.